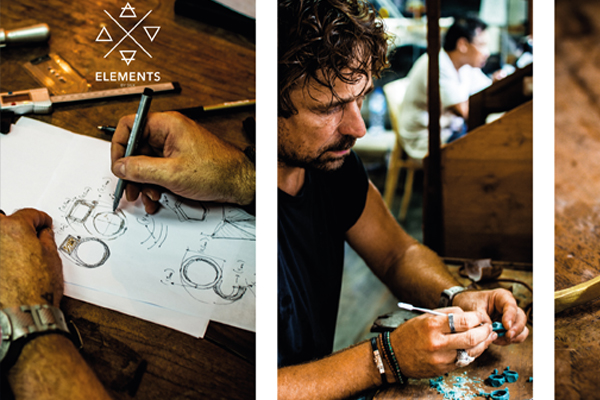 Introducing Elements
Whilst creating the latest SILK collection called ELEMENTS, Maarten Smetsers; co-founder and designer at SILK Jewellery, was inspired by the triangle shape and more over the four Elements Fire –Water – Air and Earth. Resulting in a colourful RAW and innovative jewellery line conveying a powerful symbolism.
Taking it back to basic, at the same time taking a step beyond. That was the thought Maarten had in mind designing the newest SILK collection which has a lot of symbolic meaning. Jewellery making in its purest form. Introducing designs with an unmistakably handmade signature. For the designer it has been an exploration of various techniques of jewellery making which resulted in often raw but on details refined pieces.
We have challenged ourselves more than ever before. Trying out numerous techniques of grinding, polishing, hammering and other ways to come to the result we have now. A specific SILK signature " recipe" which will give the wearer an outstanding look and feel.