Are you a
Cool chick or classic lady?
There is a stylish SILK piece of jewellery for every age, occasion and style. Find your favorite SILK bracelet and create your personal SILK Stack.

Are you a cool chick, do you like a distinct style and do you like to stack? Then make a daring combination that makes a lasting impression.

Are you more the classic type who prefers one iconic piece of jewelry over a creative playful stack? Take a look at the Infinite or Mesh collection, which contain some more classic style items.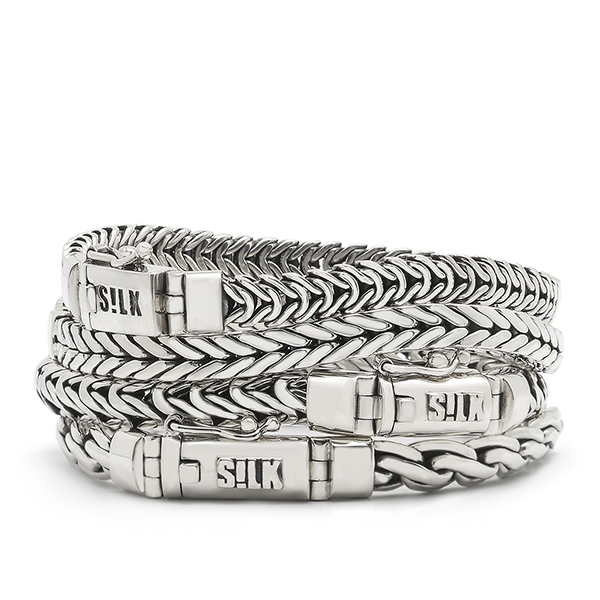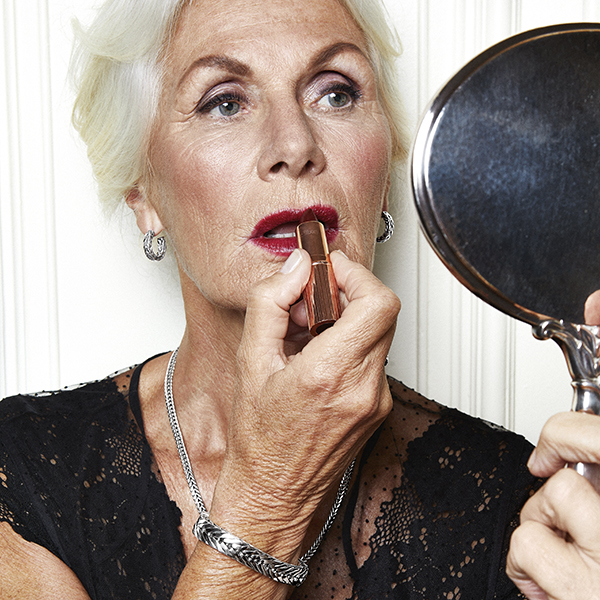 SILK Jewellery for every age
Young or old
Are you a classic lady or more a fashion chic, we have a SILK favourite for every type of woman. Our handmade silver jewellery is timeless and can be combined in countless different ways. Every type of woman, young or old, with a small or large budget creates her own SILK look.

Are you more of a casual girl, who styles her outfit with cool and playful jewellery? Consider a combination of different silver bracelets stacked together or combine a narrow leather bracelet for some extra colour in your stack. For example, filter by oyster clasp or view the complete bracelets collection.

Are you a feminine, stylish and more modest type? For example, choose a piece of jewellery that is not exaggerated, but still may be seen. The Chevron 312 bracelet may be the perfect piece of jewellery for you. This is a beautiful square braided bracelet recognizable by it's sleek v-pattern. View the complete iconic Chevron collection and find your personal favourite.