strong slim straight lines
ELEMENTS
Inspired by the triangle shape and more over the four Elements Fire –Water – Air and Earth. Resulting in a colourful RAW and innovative jewellery line; ELEMENTS conveying a powerful symbolism.

Studio SXM designer Maarten Smetsers likes to be inspired by powerful shapes with strong slender straight lines and the deeper meaning behind geometric shapes. Discover the ELEMENTS collection now, the story behind it and the magical creation process that preceded this unique line.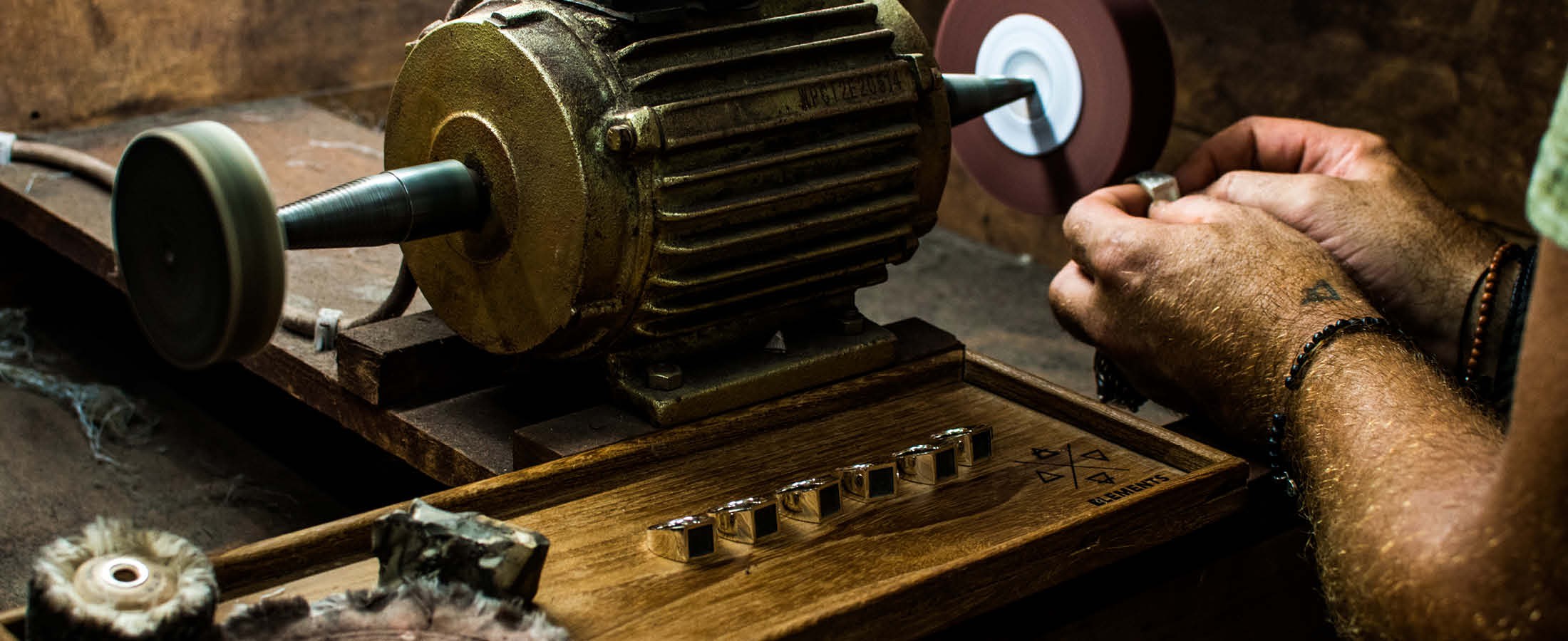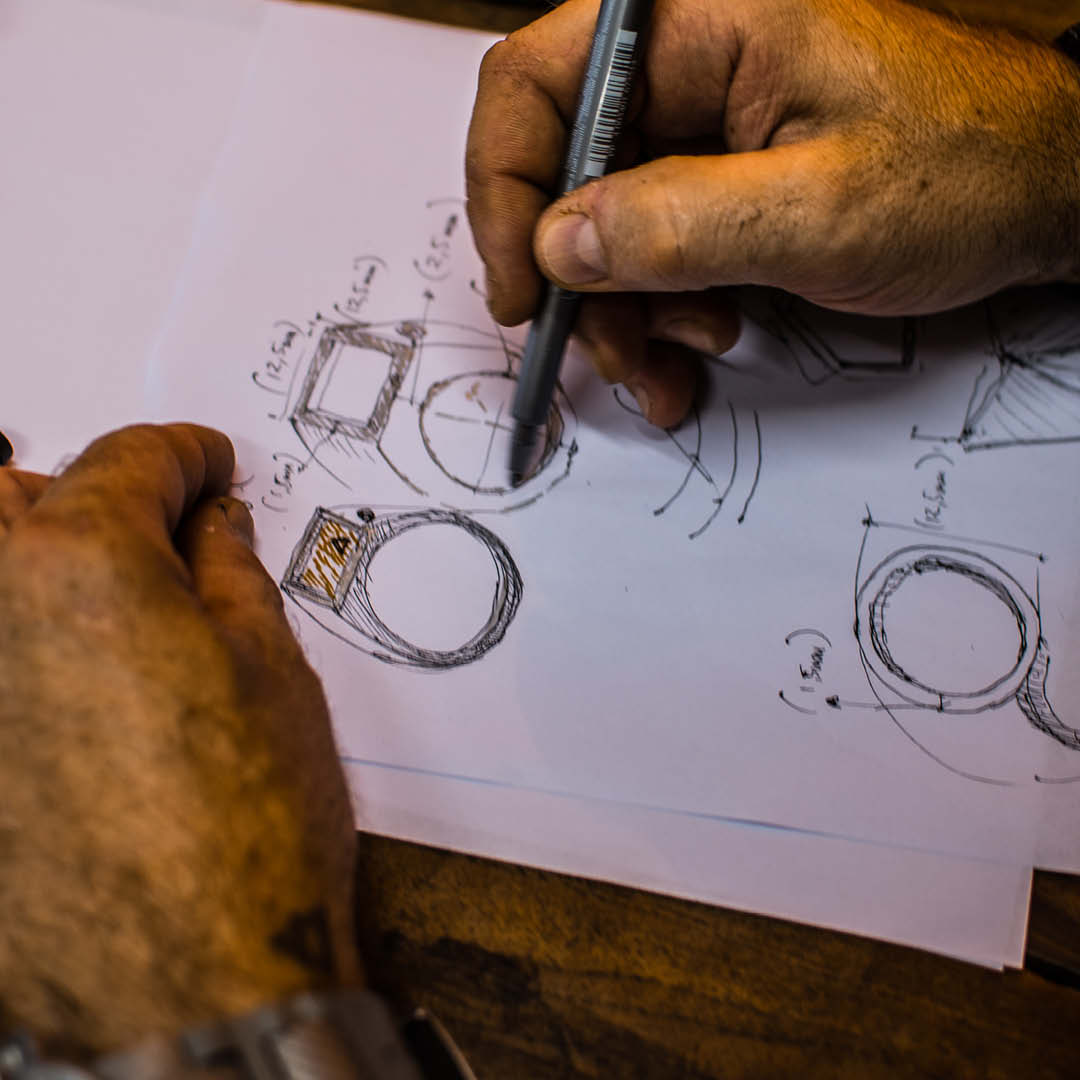 Jewellery creation in its purest form
Taking it back to basic, at the same time taking a step beyond. That was the thought Maarten had in mind designing the newest SXM collection which has a lot of symbolic meaning. Jewellery making in its purest form. Introducing designs with an unmistakably handmade signature. For the designer it has been an exploration of various techniques of jewellery making which resulted in often raw but on details refined pieces.

We have challenged ourselves more than ever before. Trying out numerous techniques of grinding, polishing, hammering and other ways to come to the result we have now. A specific SXM signature " recipe" which will give the wearer an outstanding look and feel.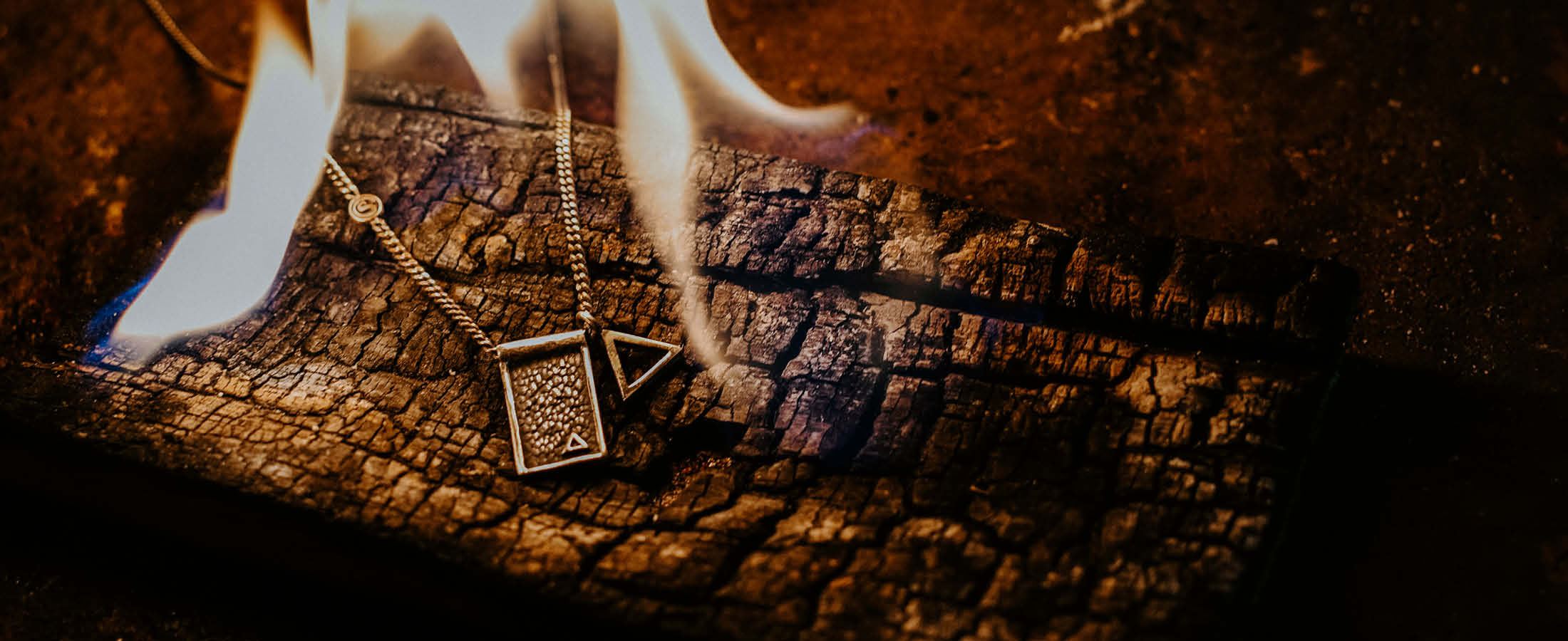 The Symbolism of the ELEMENTS
The element signs are based on the triangle, one of the oldest geometric shapes ever used by mankind. It has often been very important in the history of countries, tribes and individuals around the world. But one meaning is always assigned without exception: and that is that of force. But it also means connection, endurance and transcendence; to transform themselves for the better.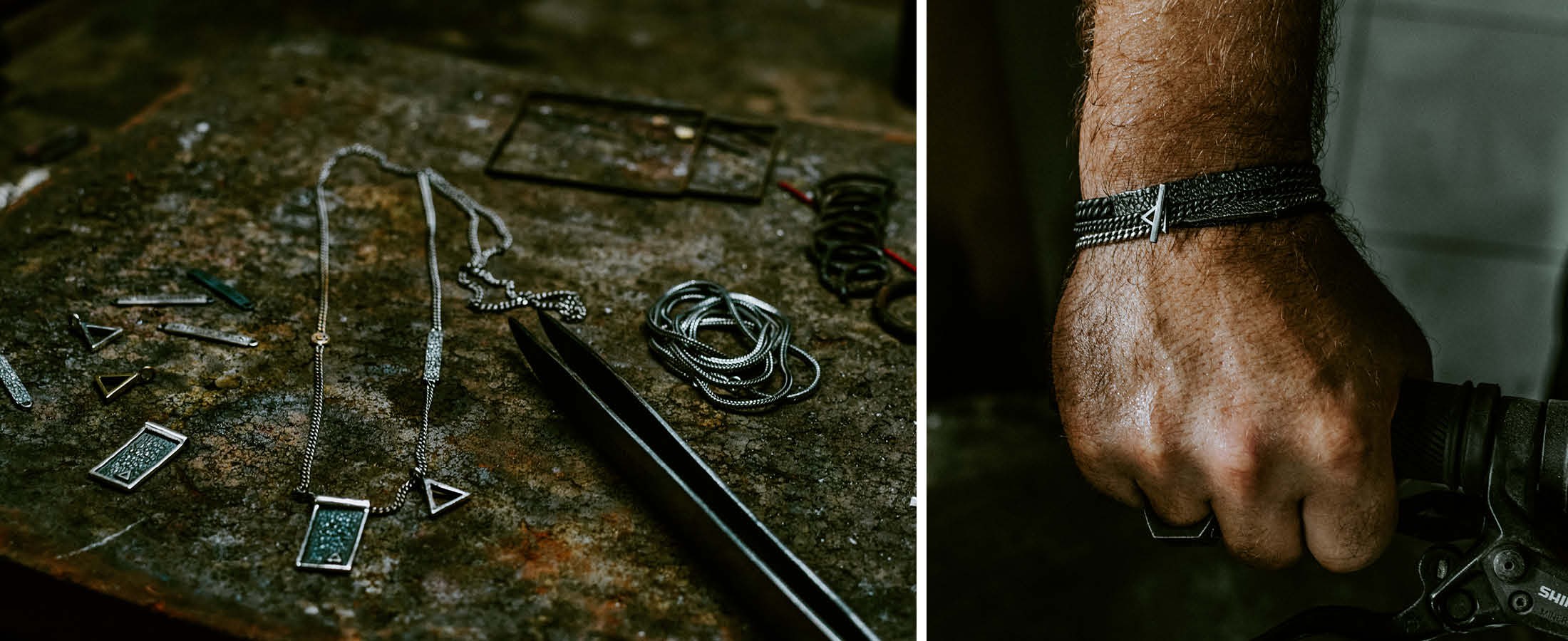 Change
A nice detail in the collection is, for example, the charcoal pattern in the ring and on small parts within the collection, symbolizing change. Under the layer of each piece of burnt wood, lies a new fresh layer of untouched wood.

These signs which stand for the 4 ELEMENTS also have a strong personal meaning for the designer, who found strength in these signs and their meaning. In many cultures, the triangle refers to Body-Mind-Spirit, or to the father-son-holy spirit, but past - present - future is also a strong symbolism that the triangle carries. And the idea for the collection was born.